Seeking Deeper Faith at a Christian Retreat Center
The author of this article, Nathan Welton, is a freelance writer and the camp director for Hope Valley Camp. Hope Valley Camp is a summer Christian camp for teens and Christian retreat center dedicated to teaching young people their value as God's children, raising campers in leadership and providing a life changing experience at an affordable price. Visit HopeValleyCamp.com for more information.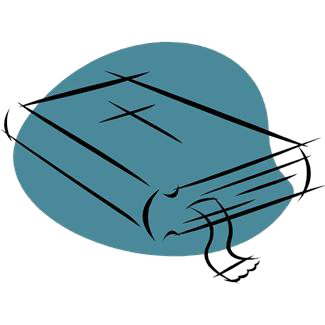 Spiritual Gifting
I spend my life running a Christian retreat center and recently I took a spiritual gifting test at my church. You know the kind where you answer a bunch of questions to identify the areas of ministry you would be best in. I scored the maximum in two areas, Faith and Giving. I've always known that I was a generous person, but I had never really thought of myself as a pillar of faith. Looking at the last few months of my life I can see how God has really developed that area of my spirit through my work at a Christian retreat center.
Historical background
As many of you know I used to work for another Christian camping ministry. We loved our time there and learned a lot of valuable lessons that have helped us since founding Hope Valley Camp. One of the greatest lessons I learned came from a brief, but eye opening conversation with the board president of that ministry. We were faced with a mountain of challenges; declining enrollment, lack of donor support, churches cutting us from their budget and other issues. I proposed a series of common sense business decisions that would help "right the ship". I was told that it wouldn't be possible to do any of those things. It was told that it was the equivalent of creating an entirely new camp ministry from scratch and she said that would be impossible in today's world. Then she said made the statement that would set us on the path to creating Hope Valley Christian retreat center. "You are too young and don't have the right connections to make this work". I am quoting that from memory because it was burned into my brain. It was a lack of faith moment. Like when the 10 spies came back and gave their false report about the promised land. I argued with her for a while that we only need one "connection", God. He would open the doors and make things happen because He wanted us to achieve great things for His kingdom. Ultimately we ended up leaving that ministry a few months later, but with a determination that we wouldn't let fear or a lack of faith drive us away from God's will and favor. It was at that time that we struck out to create a new Christian retreat center.
Hope Valley Camp & Christian Retreat Center
As President of Hope Valley Ministry which includes the summer camp, Christian retreat center and thrift store I've been challenged a lot to trust in the Lord over the last 2 ½ years since our founding in November 2009. When we purchased our facility in January of 2012 it was a major undertaking on a scale that I have never dealt with before. The idea of buying, constructing 4 new buildings and preparing this facility for use the coming summer was TERRIFYING. It still is. Courage is defined as "The ability to do something that frightens one." I feel as though God has given me a supernatural dose of courage and with the support of my board, friends and family I took the lead and we all charged ahead. I wake up every morning worried about the finances, the time left, the work still to do, but I am reminded that my God is bigger than any of these issues and that with His strength I can do all things. I know that a Christian retreat center is really needed in this area and that all the work is worth it.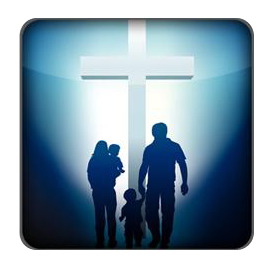 Stronger Faith
I want you to be encouraged and exhorted to face the mountains in your own life. Jesus told us that if we had faith the size of a mustard seed we could tell the mountain to move and it would. Faith is defined as "Complete trust or confidence in someone or something." Complete. Not partial, not wishful thinking. It's not a matter of hoping God will do something, but rather KNOWING that God is good and WILL take care of you no matter what. Especially when things are at their bleakest and hope seems far off, God is right there ready to work in your weakness and achieve great things through you. Too many times we get overloaded with stress from life and we need to break away for a few quiet moments with the Lord. A Christian retreat center is the perfect place to do this.
Success with God!
We have seen incredible success so far at the property and much of the work is ahead of schedule. God has provided people and resources at just the right time and many times answered prayer in wonderful and unexpected ways. We are still looking for more volunteers and more finances to get this project further along, but I am overwhelmed with joy when I think about how far we have come in such a short time. It is only by the grace and favor of our Lord Jesus Christ that I am able to write you and share such wonderful news. I look forward to the day when I can open the doors and show you the new and improved Hope Valley summer camp and Christian retreat center.