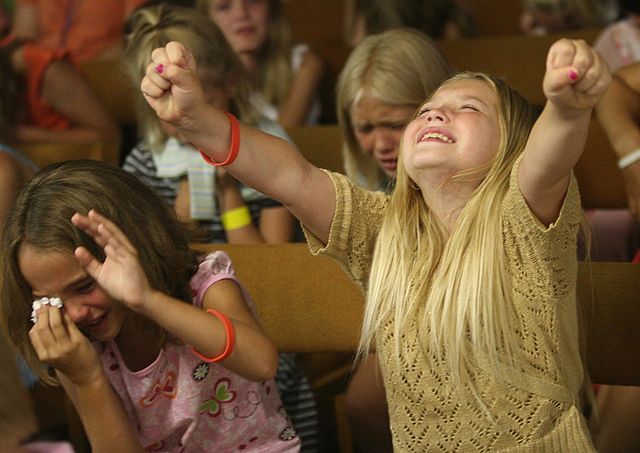 Let me tell you a story about a new Rochester NY christian camp that has been developed in the last few years. Hope Valley Camp was started in 2009 with the intent of reaching rural children with the gospel of Jesus Christ. The majority of our campers have come from an unchurched background and typically a broken home. This has allowed us to impart truth and love into many young people over the last 4 years.
We started at a rented location in the wilderness of Wyoming county, but in January of 2012 we bought a new site to provide a christian camping experience for residents of Rochester, NY and the surrounding region. This property is located in the town of Dansville just an hour drive south of the city along 390. There are 50 beautiful wooded acres along with a pond, 2 creeks and miles of trails. It is a very special and peaceful place to get away from the rush of life and commune with God among his creation.
This summer we will be offering a new program at our Rochester NY christian camp. We are calling it 300 years in 3 weeks. It is an American history themed summer camp program featuring period games, crafts, skills and living history from re-enactors. We will be covering the three time periods; Colonial, westward expansion and the war between the states. This should be a fun, educational program for the children and hopefully teach them some things that they won't forget.
Another great thing about our Rochester, New York christian camp is that it is available year round for church retreats, corporate events, family reunions and whatever else you might need. It's very affordable and our facility is brand new with many technological options that other retreat centers don't offer. Our site has wi-fi in all the buildings. Maximum cellular coverage for all carriers. And if you want to enjoy a little indoor time relaxing we have two 50" televisions with satellite and Nintendo Wiis attached.
Our onsite staff at Hope Valley Camp will make your next christian camping experience the best one ever. Our cook has over 10 years experience in providing large scale food service and never leaves anyone hungry. The food is delicious! Or at least that's what every retreat group has told us so far. We can provide affordable food service for your next event or let you have run of the kitchen and do it your own way. Your choice.
This christian camp near Rochester NY is an all around perfect place for any event. The beautiful and secluded setting makes it perfect for weddings, graduation parties, family reunions and anything else you can imagine. We offer paintball on site and can arrange for up to 30 people to play at a time on our wooded battlefield. We also have a nice fishing pond full of a variety of fish that are easy to catch. It makes for a fun outing to come down to Hope Valley Camp and spend a day, week or a lifetime.
This rochester ny christian camp is ready and waiting for you to come and join us. Call or email for more information about scheduling your next event. We are excited to meet you and make your event the best one ever. Call (585) 683-4907 and ask for Nathan or send him an email at Director@hopevalleycamp.com We look forward to hearing from you.