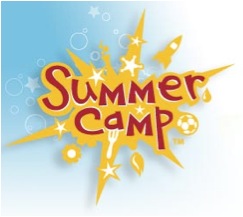 Summer camp is an experience that every child should have in their lives. No matter how old your child is, having a summer to learn life skills, meet other children from other areas, and build positive relationships while having fun is better than simply sitting in front of the TV playing video games all summer. While there is an almost endless list of benefits summer camp brings, there is also one challenge: finding the right one. If you are considering summer camp for your child, here are a few things you should consider when picking one:
Values
Children are constantly absorbing information around them so having a summer camp that promotes strong core values is essential. Make sure when choosing a summer camp that they are not just meant as a place for you to drop off your child so they can hike and swim, but also a camp that helps them grow spiritually and feel cared for.
Location
When choosing a summer camp, you don't want one that is too far from home but at the same time you want your child to be outside of their normal environment. The summer camp you choose should be large enough to have enough space for fun activities and allow your child to explore the beauty of nature without feeling too cramped, restricted, or surrounded by elements of the city.
Cost
Cost can be a factor for many parents, especially if you are already operating on a tight budget. Fortunately there are many summer camps that are very low cost due to being partially funded by other organizations such as churches. Finding a camp that provides a fun, enriching experience without the bank is something you should consider. Having your child in summer camp should put your mind at ease, not leave you stressing about finances.
Consider Hope Valley Camp
Hope Valley Camp is located in Western New York situated on 50 acres of beautiful land. As a non-denominational Christian camp we take pride in teaching children strong core values to help them appreciate themselves, appreciate others, and become the best person possible. Hope Valley Camp's summer camp program is very affordable and scholarship programs are available for families that want to send their children to an enriching camp program but cannot afford it. Call us at (585) 683-4907 for more information.