Your child's spiritual and physical well-being is our number one priority at Hope Valley Camp. We take time every morning as a staff to pray for your children and identify their specific needs.
Your child will feel loved, cared for and will be encouraged to grow as a believer. And if your child is not currently a believer we will work to plant a seed that the Lord will bring to life in their spirit.
Links To Learn More
Frequently Asked Questions about Hope Valley Camp
Directions to Hope Valley Camp
Let's Get Social!

Featured in the following media outlets: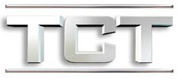 Good News Rochester
Genesee Country Express
WDNY 93.9 Radio